Peru Biking Team
Robert Pacheco


A Cusco native, who has also resided in Lima and the U.S.A., Robert always veered in the direction of adventure and adrenaline. His world changed when he realized that much of Peru's rich culture and natural landscape was accessible on bike. During a twelve-day, solo MTB loop around Lake Titicaca, Robert decided that he would dedicate himself to his true passion and addiction: MOUNTAIN BIKING, in its various disciplines. Robert prides himself on offering great rides, discovering new ones, and relentlessly exploring the world of gravity.
Contact: robert@perubiking.com
Bryan Ferry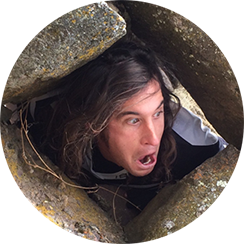 After swapping out his earthling American lungs for some discount Andean ones, he has spent years getting to know Peru on a bike. As a former cross-country rider, the Peruvian Andes presented an overwhelming case to bulk up the suspension, fatten the tires, and make verticality his pursuit. Bryan was born in the U.S.A., but has now resided in Peru and Latin America for nearly a decade.


Contact: bryan@perubiking.com


Miguel Neira


Miguel, who is from the Chilean Andes, brings a unique street-style flow to Peru's mountain trails. With over a decade and a half of combined MTB, BMX, and road bike experience, Miguel is a certified cycling addict! It's also worth mentioning that when you hit the trails with Miguel you're not only with a trustworthy guide, but also a licensed physiotherapist – you're in good hands to say the least.